What is the problem?
When the plate has reached the target temperature, the nozzle is heated. This happens up to about 5-6 degrees below the target temperature, until the ender displays a "Heating Failed" error and the connection is lost. The effect is independent of the setpoint temperature. Seems like an Offset of -6 degrees.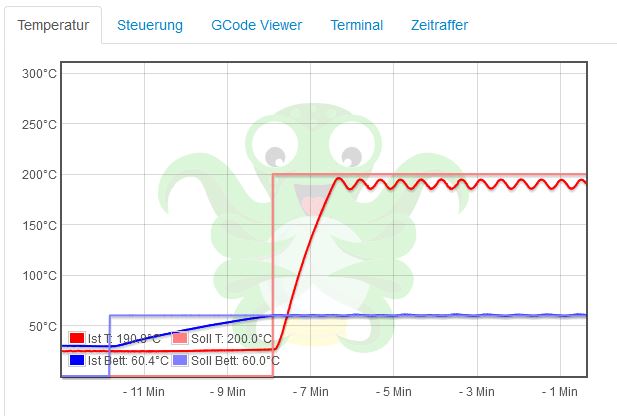 What did you already try to solve it?
No SD Card in the Printer, temperature intervall (autoreport) 0s
Have you tried running in safe mode?
WRITE HERE
Did running in safe mode solve the problem?
WRITE HERE
Systeminfo Bundle
You can download this in OctoPrint's System Information dialog ... no bundle, no support!)
WRITE HERE
Additional information about your setup
OctoPrint version, OctoPi version, printer, firmware, browser, operating system, ... as much data as possible
OctoPrint 1.7.3, Ender 5 1.70.2 BL