Hello!
Got a 7 months old Prusa MK3s+ connected to octoprint. And its been working like a charm.
I´ve been away and havnt touched the printer or octoprint in like 1,5months. Today i started everything. After booting Octoprint i was told a new version of octoprint was released and i updated.
Started a print and my prints is all over the place until i got emergency stop.
Hmm, checked Printers firmware and Octoprint, both are on the latest.
After a hour i try another print and the temps is all over the place agian.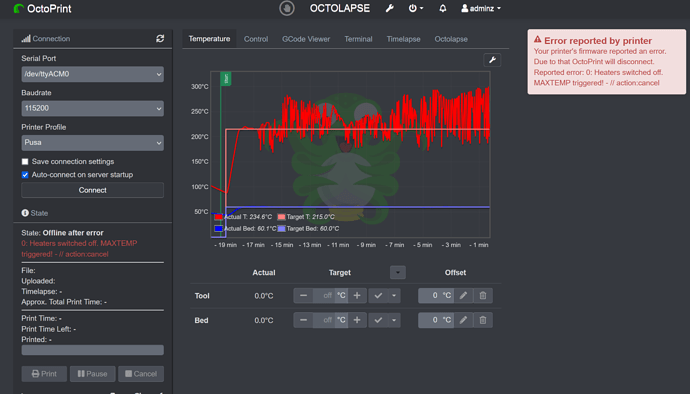 OctoPrint 1.8.6
Python 3.7.3
OctoPi 0.18.0