What is the problem?
While giving GET http://octopi.local/api/printer command in POSTMAN, below error is displayed : "You don't have the permission to access the requested resource. It is either read-protected or not readable by the server "
What did you already try to solve it?
Given access permission to Guest user group for "STATUS" in the access control option.
What might be the problem and how to resolve it?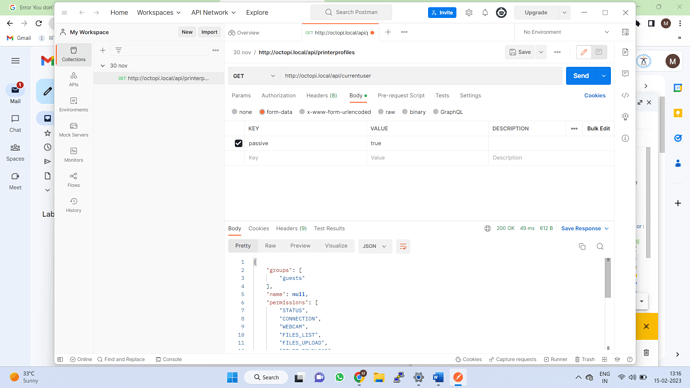 Have you tried running in safe mode?
WRITE HERE
Did running in safe mode solve the problem?
WRITE HERE
Systeminfo Bundle
You can download this in OctoPrint's System Information dialog ... no bundle, no support!)
WRITE HERE
Additional information about your setup
OctoPrint version, OctoPi version, printer, firmware, browser, operating system, ... as much data as possible
WRITE HERE