What is the problem?
When I start Octoprint the files on the left side are not displayed. I talked also with jneilliii I we found that the files are shown when octoprint is started in safemode. When I then start octoprint again in normal mode the files stay displayed.
After a restart of th raspberry the files are again not shown.
There are NO Plugins installed!
In the logs are Error 500 (tornado.access - ERROR - 500 GET /api/files?recursive=true (::ffff:192.168.2.81) 47.76ms)
If I connect via SSH, the files are in the upload dir.
I set up a completly new SD-Card without plugins. => same problem.
I'm running Octoprint 1.4.0 with OctoPi 0.17.0 on a Raspberry 3 B+. Using actual Firefox on Windows 10.
Printer is a CR-20 Pro. But i think it has nothing to do with the printer.
Log:
octoprint.log-1.log (12.9 KB)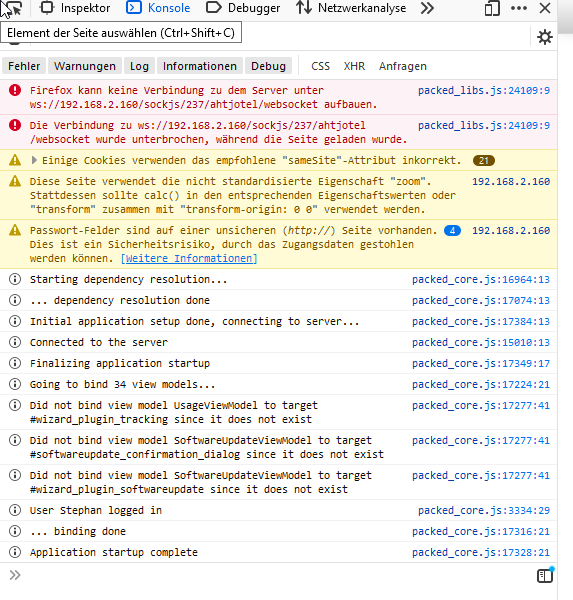 Regards,
Stephan