Until today I flashed skynet software changes using sloeber and the USB port of the Anet A8 mainboard.
Today I tried to flash the firmware of my Anet A8 using the Octopi "Firmware Updater".
Until now it does not work, because after a view seconds the message
"Flashing failed. Timeout communicating with programmer"
appears.
avrdude is installed correctly. The Firmware Updater Plugin is installed and configured.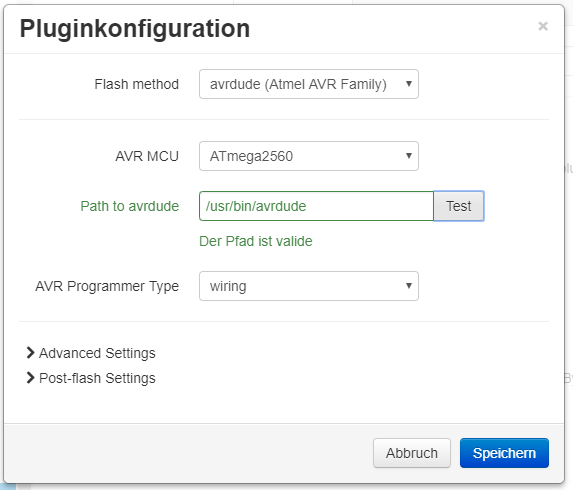 I am using octoprint version 1.3.9, skynet version 2.3.2 on an Anet A8 Printer.
Maybe someone can give me a hint, what's wrong.