Slicer (name, version, operating system)
Full Featured Slicer, Slic3r/cura legacy
What is the problem?
The slicer does not show up. It stays on a loading screen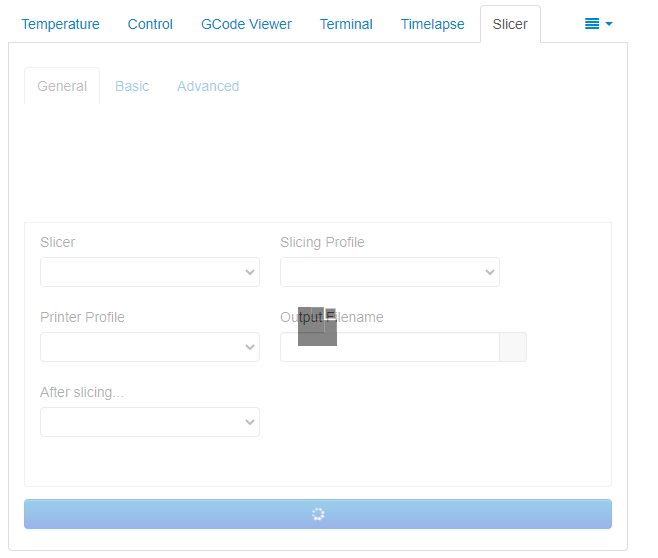 When I try to slice something, I get this screen instead of seeing the full-featured slicer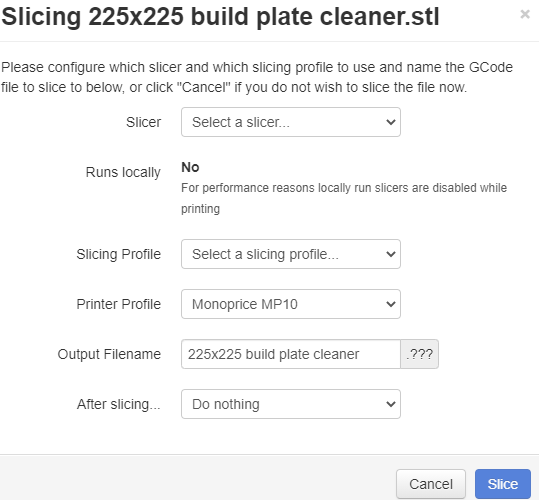 What did you already try to solve it?
I uninstalled slicers, reinstalled slicers. Updated Raspberry Pi, Updated Pip, Updated Octoprint. Nothing seems to help.
Logs (octoprint.log, serial.log or output on terminal tab, ... no logs, no support)
Octoprint log Pastebin
Additional information about your setup (OctoPrint version, OctoPi version, printer, firmware...)
Just a RPI 4 running Octoprint, with a MonoPrice MP-10.