What is the problem?
There are files in the filelist I cannot delete.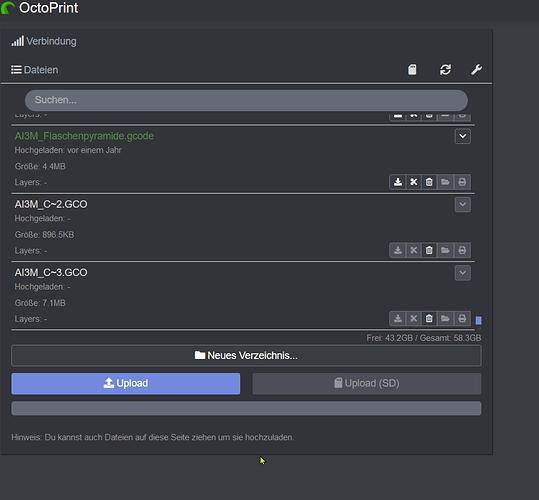 What did you already try to solve it?
Pressed delete button

Have you tried running in safe mode?
No
Did running in safe mode solve the problem?
Have to try, print is running..
Systeminfo Bundle
octoprint-systeminfo-20220122221447.zip (95.1 KB)
Additional information about your setup
OctoPI 0.17.0 with actual OctoPrint 1.7.3.
I cleaned up the print folder and it seems that not every file (or its metadata) is deleted. Before I did not delete anything and did not see this files...