What is the problem?
I recently installed the BTT SKR mini E3 v3 with Marlin. It generally seems to run just fine except that most of the times when I start a print, heating stops right before the target temperature is reached, triggering this error:
Heating failed, system stopped! Heater_ID: E0 -
E0 is the hotend, apparently. It always looks like this in the graph: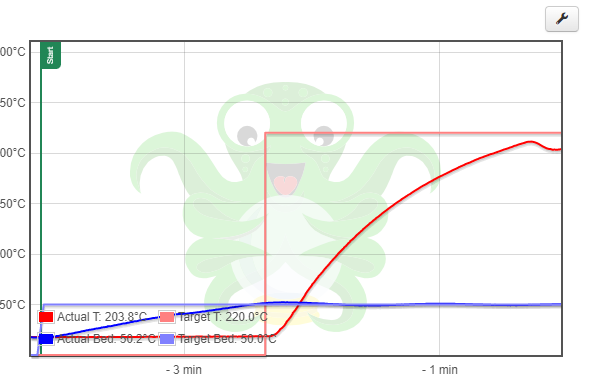 If I heat it up in smaller inclines, it can get to the target just fine.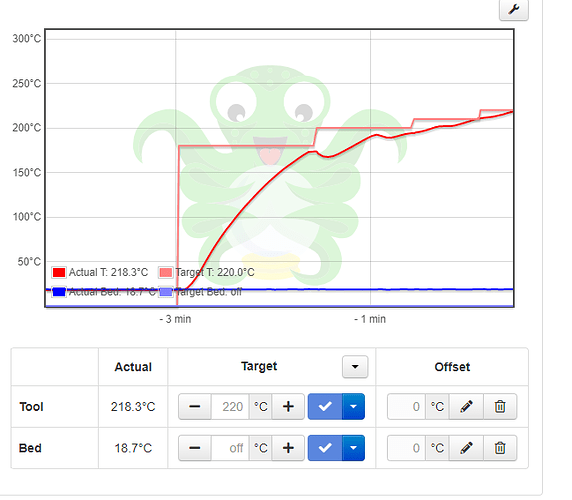 (btw. I also wonder why it takes those dips before the target temp is reached..)
What did you already try to solve it?
Restarted the print. Again....!
I am wondering if there is a way to extend Marlins patience with the temperature incline. Is there a way to do that? Any other sollution you can think of?
Additional information about your setup (OctoPrint version, OctoPi version, printer, firmware, what kind of hardware precisely, ...)