What is the problem?
I am trying install 1.9 version OctoPrint, But while installation pip is trying install latest possible version and i got 1.8.2
What did you already try to solve it?
I try update it and install few times. I try apt-get update && upgrade all before.
Have you tried running in safe mode?
not
Did running in safe mode solve the problem?
Not
Systeminfo Bundle
octoprint-systeminfo-20230625211937.zip (16.7 KB)
Additional information about your setup
Have Armberian at OrangePi lite. And it work well. But am trying to install latest version. With venv. After ./venv/bin/pip install Octoprint
Am getting this message: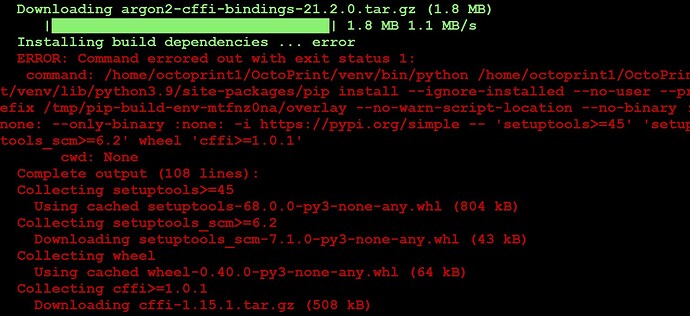 And then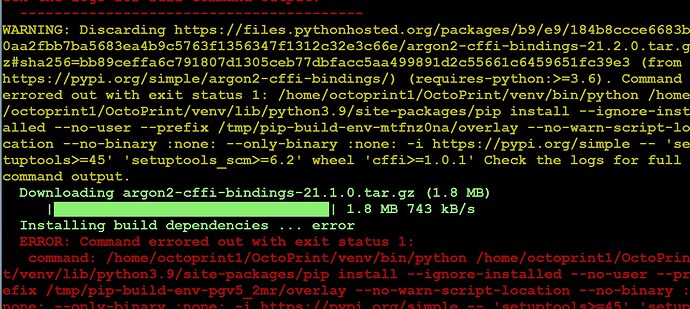 And then install is trying to download all versions??

PS. When i try to update it - its also stops after argon2-* something. Is this possible somehow solve this?