What is the problem?
I am using Themeify Plugin to style octoprint accordingly to the colors of my printers. so in the view with the teperature graph there are 2 rows of buttons beyond the graph. Both seem to to be identified by the .btn class, but while the second row (BED) gets styled as expected, the first row (TOOL) refuses to adopt colors correctly.
Am I doing something wrong?
What did you already try to solve it?
I tried a lot of things, but I can´t name them all together here....
Have you tried running in safe mode?
no
Did running in safe mode solve the problem?
...
Systeminfo Bundle
You can download this in OctoPrint's System Information dialog ... no bundle, no support!)
WRITE HERE
Additional information about your setup
All the latest v ersions of everything, installed in the last days...
Octoprint 1.9.1 ( the one with the new streamer), Octopi 1.0, Octodash 2.3.1, all Plugins up to date...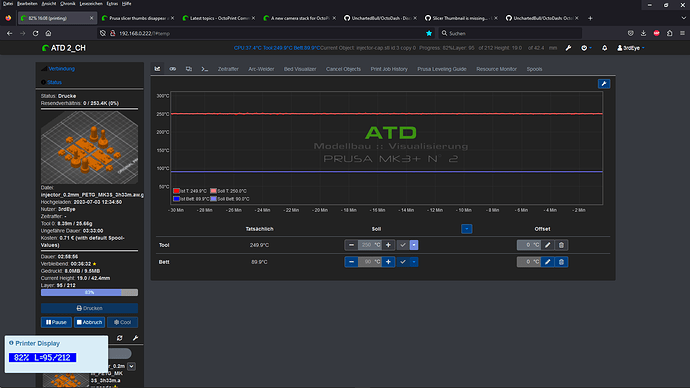 WRITE HERE