What is the problem?
I can't make led strip ws2812b work correctly. They are connected to a raspberry pi 3B+, and also to a power supply (2A, 5V). There is 28 leds so the power supply should be good (60mA per leds). The raspberry is connected to the ground of the power supply. I use the GPIO 10 of the raspberry pi.
What did you already try to solve it?
I installed the "RBG Status" plugin in octoprint after enabling the SIP.
The leds are lighting up but not the way I would like. When on and set on a specific color, they shines and show many color (mostly white). When the light are turned off they seems to do whatever they like (show random colors).
I have attached two different images to show what's happenning.
RGB Status turned off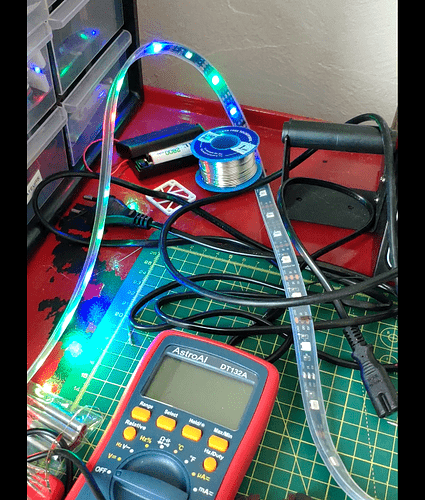 RGB Status turned On with a static color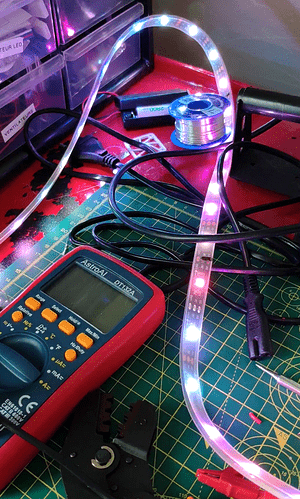 ).
Thanks for your help.