Hello,
I have upgraded to 1.9.2 and i lost all my settings and plugins. I tried safe mode, restore from backup but that did not work. I even re-installed 1.9.2 and tried to restore but that did not work either.
Octoprint looks like i've never installed any plugins and my settings and configuration are gone.
So i decided to re-install 1.9.0 and restore from backup and that worked with no issues.
now the strange part.
Today, I noticed that my printer stopped midprint and when i opened Octoprint i found out it self updated to 1.9.2 and all my settings and plugins are gone. i've tried restarting it and safe mode but no change.
why do I lose all settings and plugins with 1.9.2 and then cannot even restore from backup and also how come Octoprint self updated (I know no one will believe me).
I would appreciate any help.
Thanks
this is how my Octoprint looks now and support bundle is attached.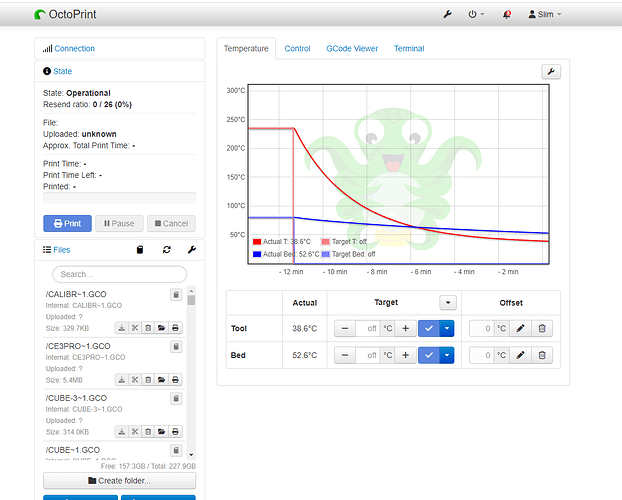 octoprint-systeminfo-20230828111915.zip (763.6 KB)