Camera model
RaspberryPi Cameramodule
What is the problem?
mjpg-streamer doesn't start
What did you already try to solve it?
read many topics here.
stop services and try:

raspistill: success
start mjpg-streamer via start.sh: success
plug in a usb webcam: success
Logs (/var/log/webcamd.log, syslog, dmesg, ... no logs, no support)
Log after reboot and automatic start with "raspi" in /boot/octoprint.txt: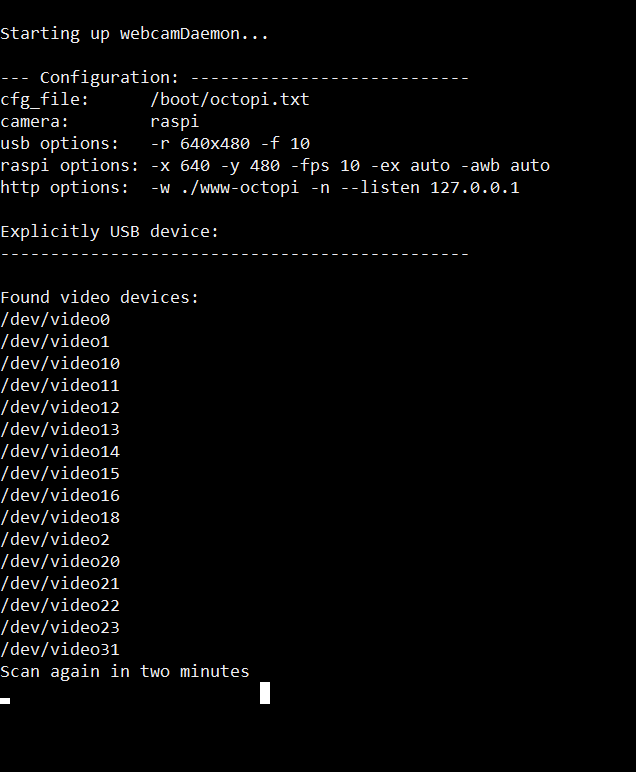 Additional information about your setup (OctoPrint version, OctoPi version, ...)
RaspberryPi 3
OctoPrint 1.8.6
OctoPi 0.18.0
Everything was working great before upgrading from an very old version (last upgrade 2019) and now webcam doesn't come up anymore. Hardware has not been touched.