What is the problem?
In the middle of a print, my printer paused and OctoPrint had an uploaded gcode file as shown in the attached pic.
What did you already try to solve it?
Nothing--don't know what to do.
Logs (octoprint.log, serial.log or output on terminal tab at a minimum, browser error console if UI issue ... no logs, no support!)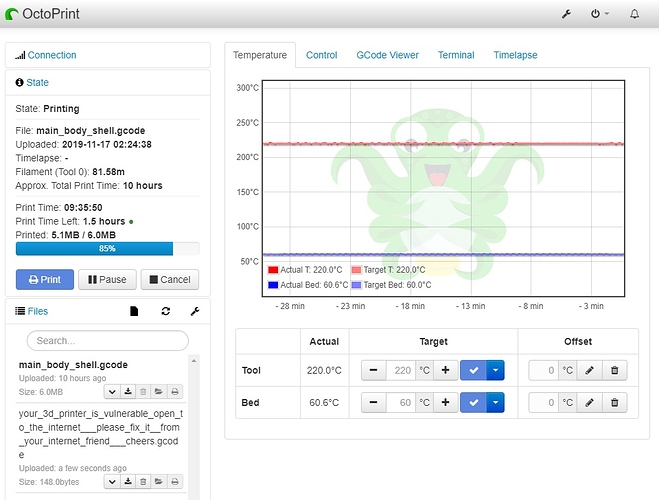 octoprint.log
(60.7 KB)
Attached
Additional information about your setup
(OctoPrint version, OctoPi version, printer, firmware, browser, operating system, ...
as much data as possible
)
Raspberry Pi 3 B+