What is the problem?
My octoprint server goes offline while I printing something, but the printer continues until ends the object.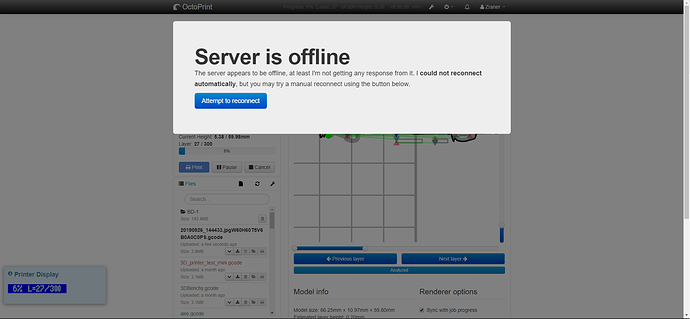 What did you already try to solve it?
Try to turn off the "power management" from the raspberry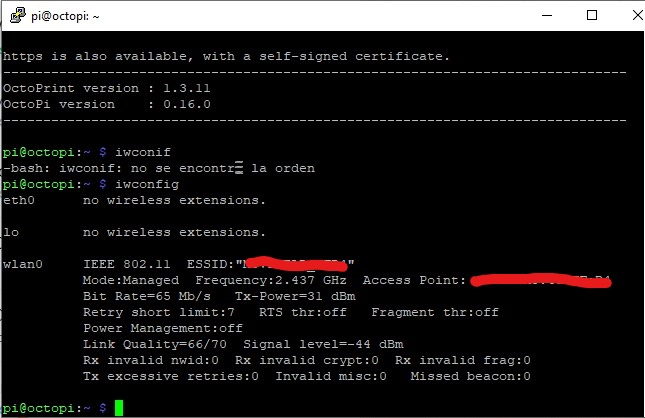 Logs (octoprint.log, serial.log or output on terminal tab, browser error console ...)
https://pastebin.com/vEPmQj4m (I put in a "pastebin" because it was so long :S)
Additional information about your setup (OctoPrint version, OctoPi version, printer, firmware, browser, operating system, ...)
Octoprint version: 1.3.11
Octopi version: 0.16.0
Printer: Anet A8
Firmware: Marlin 1.1.9
Browser: I tried Chrome, Mozilla, and Printoid APP in Android
Operating System: Windows 10
Power Supply for RB: 5V 2,5A
Raspberry model: 3B+
I configure the Router to give a static IP to the pi MAC address.
The Pi have a Fan to evite heating problems.
I search on internet, and this community, but the problem I found is Octoprint crash, but for me is not crashing, it continue printing.
I noticed recently that the first thing to crash is the control tab

(webcam)
and later