What is the problem?
Hello, I am fairly new to this. But managed to get get things working. But suddenly the home page is not coming up in the standard way. The page is mostly black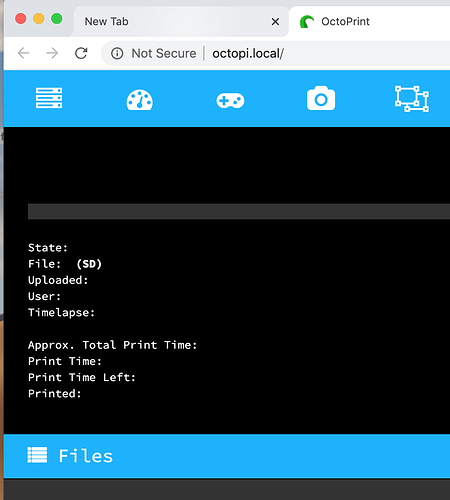 What did you already try to solve it?
I can ping the raspberry and can ssh into it.
I've tried looking at the logs but nothing jumps out at me
I started it in safe mode with the same results.
Logs (octoprint.log, serial.log or output on terminal tab at a minimum, browser error console if UI issue ... no logs, no support!)
Additional information about your setup (OctoPrint version, OctoPi version, printer, firmware, browser, operating system, ... as much data as possible)