What is the problem?
I upgraded to Octoprint 1.4.2 a few days ago. and the icons; setting, power, etc are missing from the Blue header.
I am running the 0.15 image on a Rpi 3B. This setup has worked for > 6 months with octoprint 1.3. I am viewing with Google Chrome on a MacBook Pro with 10.14.6 Mojave.
What did you already try to solve it?
I tried Safari and Firefox and saw the same missing icons.
Via SSH, I restarted Octoprint in Safe mode and observed the same symptoms.
Complete Logs
octoprint.log (88.3 KB)
plugin_pluginmanager_console.log (11.4 KB)
WRITE HEREserial.log.zip (989.5 KB)
Additional information about your setup
OctoPrint version: 1.4.2
OctoPi version: 0.17
Rasberry Pi 3B
printer: Monoprice MSP
firmware ADVi3 4.0.6
browser: Chrome, Safari, & Firefox,
operating system Mac OSx 10.14.6 Mojave
Computer MacBook Pro 2015, i7, 16GB RAM, 1TB SSD
SCREEN Shots Showng empty header.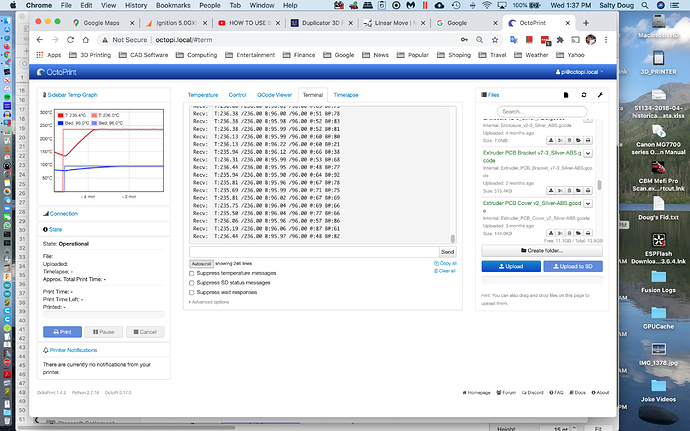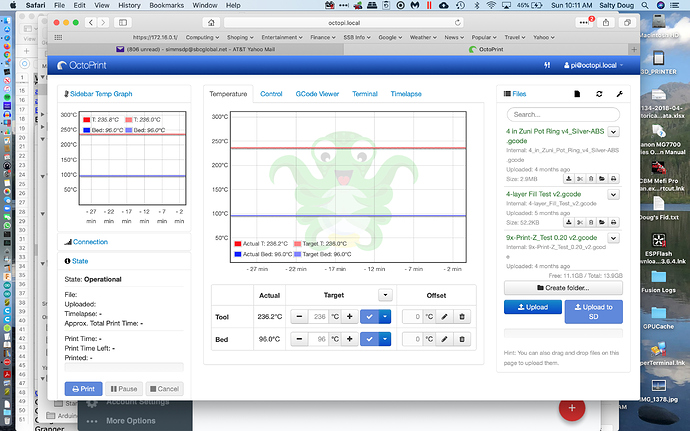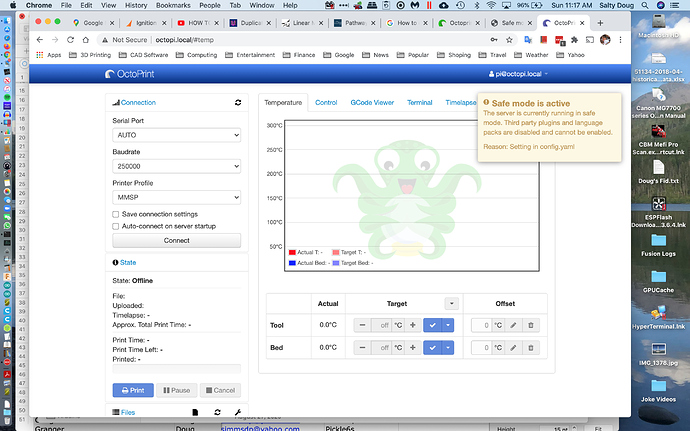 ... as much data as possible