What is the problem?
I was busy updating my Octopi to the new version after reinstalling a new instance due to quality issues. After trying to reconnect, it is showing Octoprint in this format and won't log in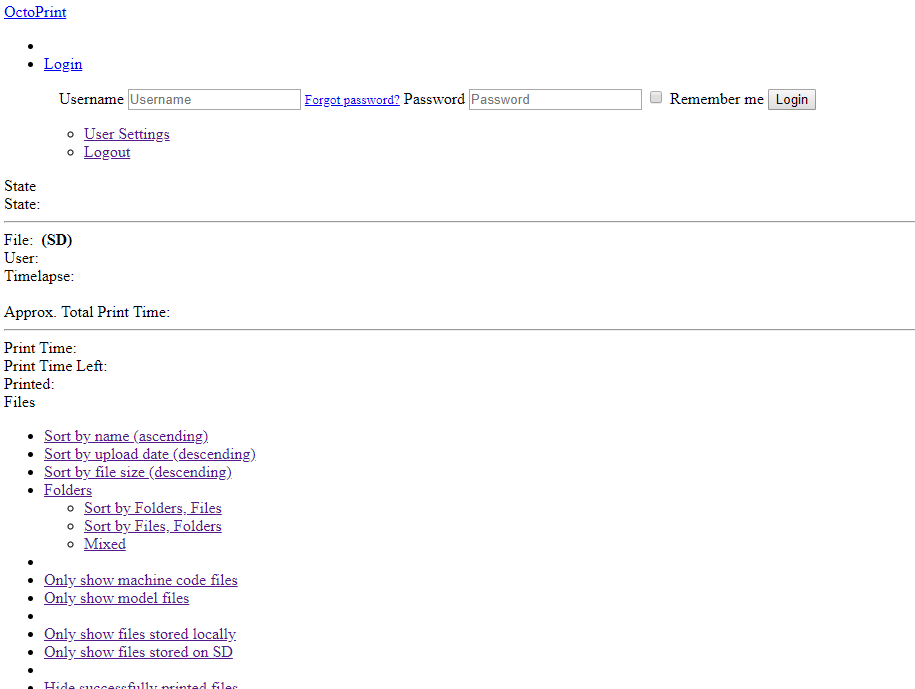 What did you already try to solve it?
I;ve tried reinstalling octoprint on the SD card but it's still doing the same thing. I've also tried rebooting.
Additional information about your setup
Was using Octoprint 0.16.0 and updating to the most recent version. This is on a Raspberry Pi Model B+ v1.3 (2015) and I'm trying to connect it to an Ender 3 Pro.
If anyone could help with this, I'd be highly grateful.