What is the problem?
Octopi disconnects from the printer randomly a few minutes into print and the printer says error on the top right of the screen
What did you already try to solve it?
Turned off safety measures and ignore warnings.
Have you tried running in safe mode?
Yes.
Did running in safe mode solve the problem?
No.
Systeminfo Bundle
octoprint-systeminfo-20220805115213.zip (158.4 KB)
Additional information about your setup
OctoPrint version 1.8.1, 1.8.1, printer, Kingroon Firmware, Chrome, Windows, Kingroon KP3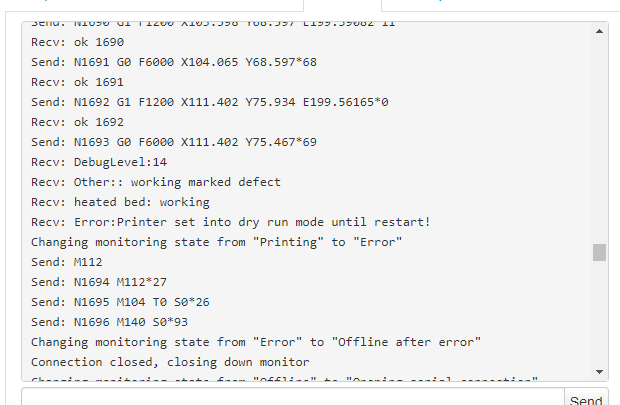 Is this a problem with hardware or firmware?