Was running fine then the printer (Ender3v2) paused whilst printing so had to manually switch the printer off and on again when I tried to reconnect to Octoprint I got the following...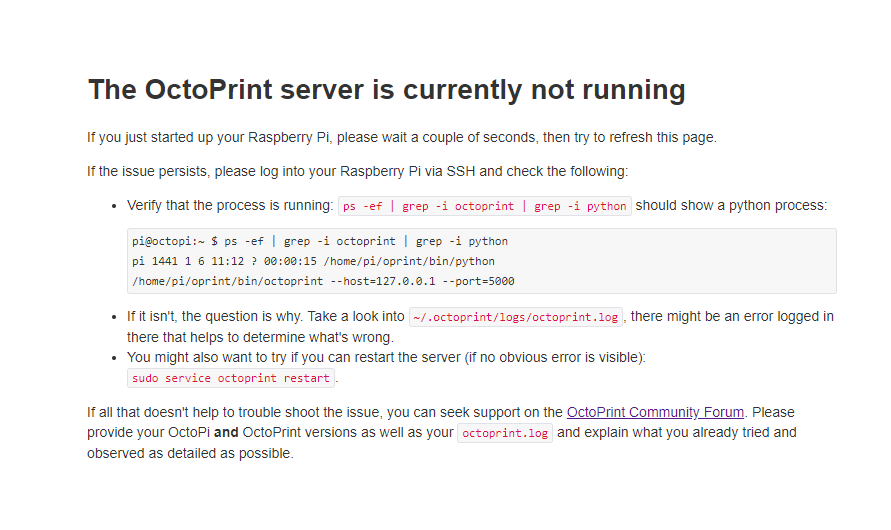 Tried various restarts etc to fix but the same problem every time.
Cant get to the full octopi web interface to restart in safe mode either
Please see attached log for system info etc.
octoprint.log (656.8 KB)
Any suggestions to fix, otherwise will have to do a full reinstall.
Cheers