What is the problem?
So yesterday I installed a new plugin, filamentsensorsimplified since I installed a filamentrunout sensor and it seemed to work great, but suddenly this morning I was about to print something and an error showed in my Octoprint page.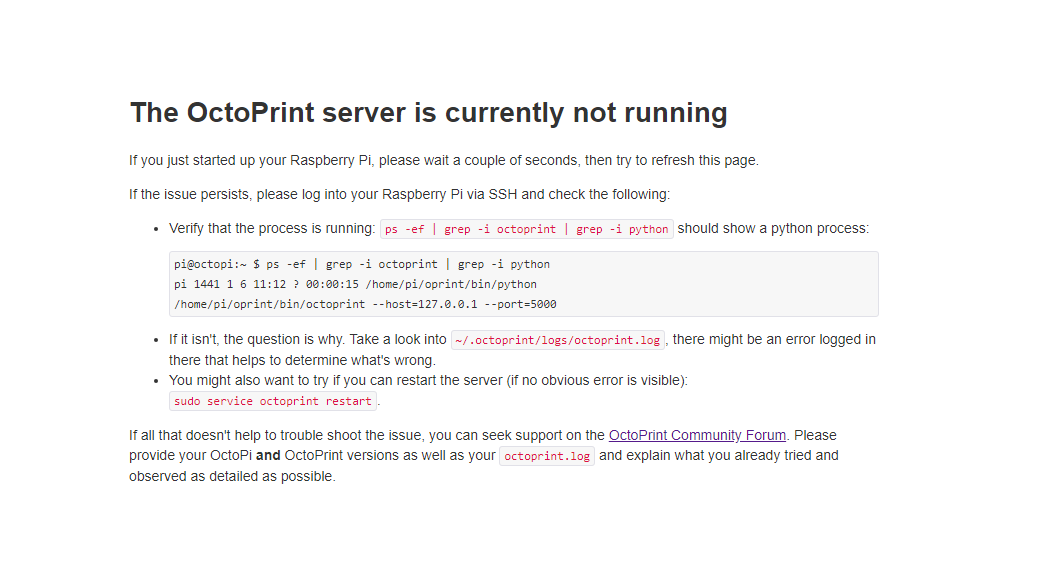 What did you already try to solve it?
I tried restarting the pi (via SSH) but it won't do it, it just ignores my commands and I also tried to uninstall the plugin but it said the command was unknown.
Have you tried running in safe mode?
I havent tried yet using safe mode, and im not sure how to do it.
Did running in safe mode solve the problem?
Systeminfo Bundle
You can download this in OctoPrint's System Information dialog ... no bundle, no support!)
Additional information about your setup
OctoPrint version, OctoPi version, printer, firmware, browser, operating system, ... as much data as possible