What is the problem?
Octoprint User Interface is set at default without displaying customizations from any of the plugins.
This issue occurred recently, and all the plugins seem to be running at the background.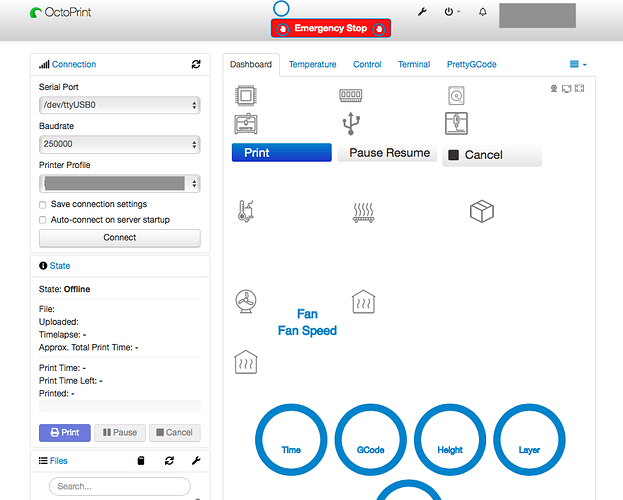 What did you already try to solve it?
At another almost identical desktop, such issue is not found and it's working normal. Only on this particular desktop solely dedicated to Octoprint.
Emptied Cache
Have you tried running in safe mode?
Yes. Safe mode is active and says "Reason: Setting in config.yaml"
Did running in safe mode solve the problem?
Sort of but the issue may be about the Plugins when active.
Systeminfo Bundle
You can download this in OctoPrint's System Information dialog ... no bundle, no support!)
octoprint-systeminfo-20211122231752.zip (139.0 KB)
Additional information about your setup
OctoPrint version, OctoPi version, printer, firmware, browser, operating system, ... as much data as possible
OctoPrint version – OctoPrint 1.7.2
OctoPi version – OctoPi 0.18.0
Printer – CR-10 V2 Stock
Firmware – Marlin 2.0.8
Browser – Safari 12.1.2
Operating system – MacOS Sierra 10.12.6