I am using the Octoprint (OctoPrint 1.4.2, Python 3.7.3, OctoPi 0.17.0) on a Raspberry Pi 4 with a 4" Hyperpixel 4.0 display on my Prusa Mk3s.
Everything is fine at the beginning, the display is perfectly aligned on the screen. After printing some time the display shifts to the right so that the left side of the screen is blank and the right side is moved out of the display and can not be used any more: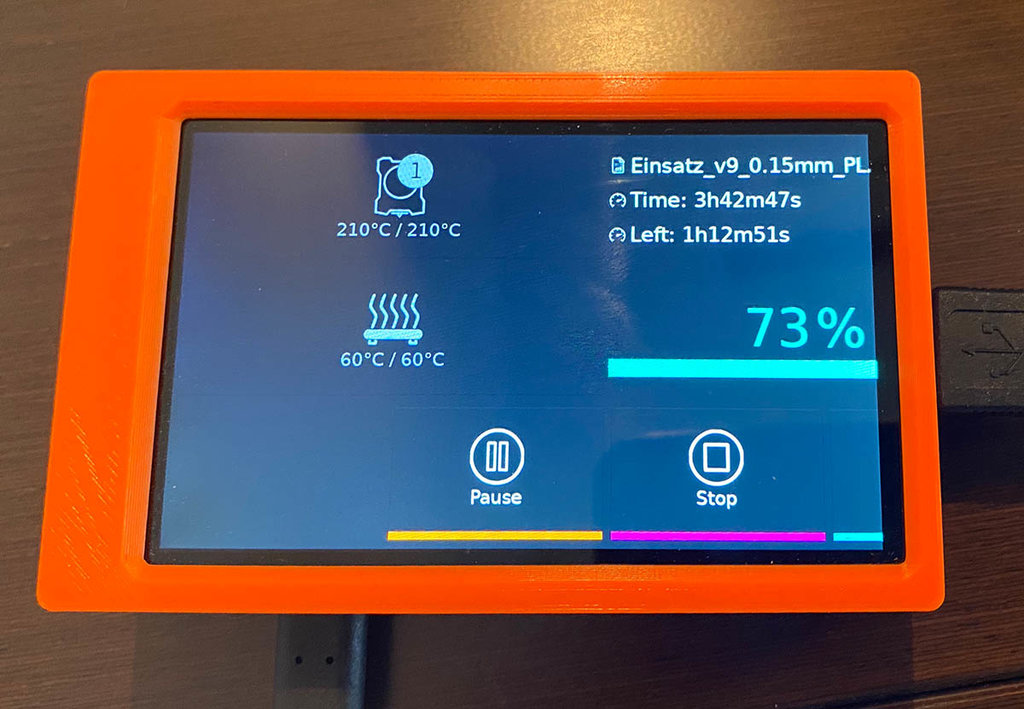 It is reproducible and happens on every print. To be honest, I am not so familar with the Raspberry Pi and I do not know how to fix it. Any ideas. Would appreciate any help. Thank you.