Anycubic Mega S (Trigorilla 8 bit board with latest Marlin)
Cura 4
Fusion360 ("Refinement" on export to Cura set to "medium"... if it matters at all?)
Octopi on Raspberry 3B+
Same GCODE file twice. Right one printed via Octoprint, left printed via SD card. I really really really don't want to print via the SD card, love Octoprint!!
I've read it could be a Marlin buffer size and USB speed problem? My Octopi baud rate is 250000.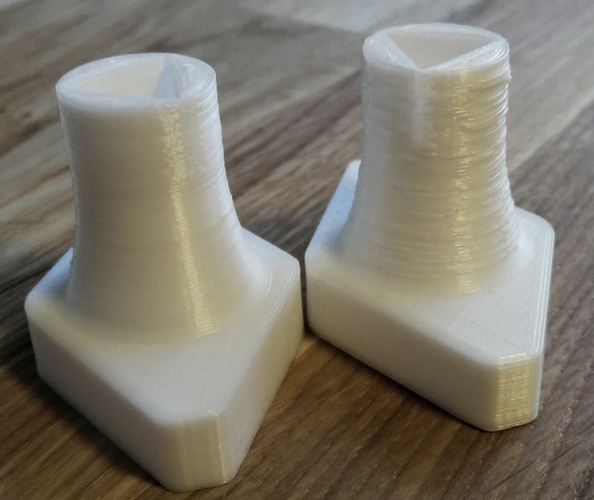 STL file used: http://magnus.thome.nu/tmp/ugly.stl