Had to replace the main board. After that my first test print with Octo print stops at the beginning of the first layer and then I get this error. Any ideas? Never seen this before.
I'll add that this printer has been running for 3 years, all I did was change out the main board. I see this issue could be power to the Pi, but nothing changed there...
UPDATE: I have rebuilt Octoprint with a new Pi3 with built in wifi. I have changed out the USB from the Pi to the printer with multiple different USB cables. I have changed out the cable and the power supply to the Pi. I tried an amazon fireTV 9w brick, all my apple bricks up to the 12w iPad brick. I tried a regular 12v USB power supply. I have tried everything I can think of.
Only thing I feel like it could be, is this new boards firmware is not compatible with octoprint? Can someone post the latest working sailfish firmware.
I would really love some help here, I have things to print for my wedding and cant get them done.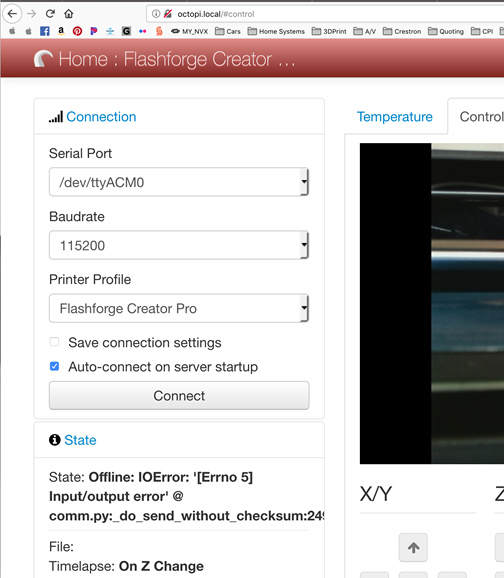 I can get versions and firmware when I'm home later.