What is the problem?
In my OctoPrint main window, there is a drop down that you can access some plug in settings. How do you add more plugins to that window?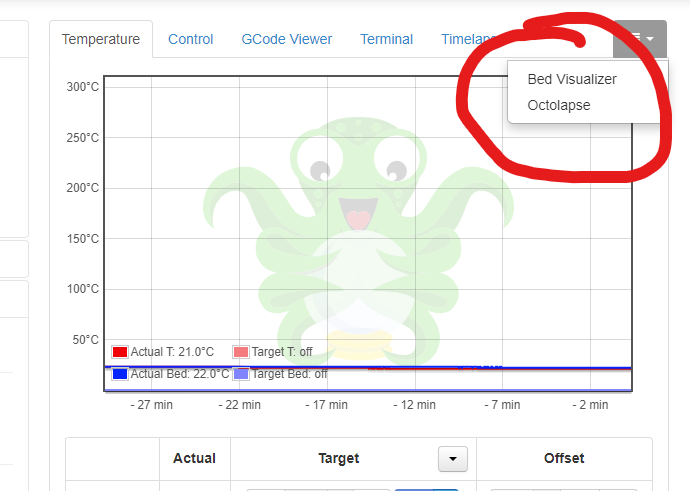 What did you already try to solve it?
Google and looked at all of the Plugin settings
Have you tried running in safe mode?
N/A
Did running in safe mode solve the problem?
N/A
Systeminfo Bundle
You can download this in OctoPrint's System Information dialog ... no bundle, no support!)
WRITE HERE
Additional information about your setup
OctoPrint version, OctoPi version, printer, firmware, browser, operating system, ... as much data as possible
WRITE HERE