What is the problem?
The print quality on a gcode printed from Octoprint is much worse than the exact same gcode printed from the SD card on my MP Mini Delta printer.
Left is SD card, right is OctoPrint.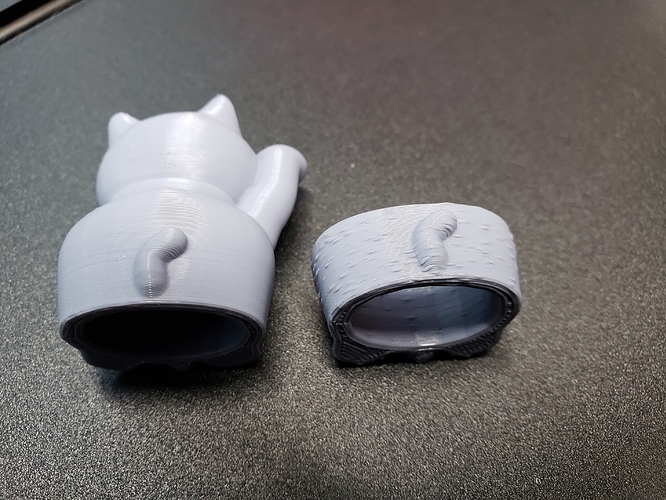 What did you already try to solve it?
Disabled extensions, new install of Octoprint.
Additional information about your setup (OctoPrint version, OctoPi version, printer, firmware, octoprint.log, serial.log or output on terminal tab, ...)
MP Mini Delta, FW 43
OctoPrint 1.3.9, OctoPi 0.15.1