Hi,
I did several videos and today I saw that there is a possibility to get a preview of a timelapse. Unfortunately it id not work. Here the configuration:
For octoprint:
Raspberry Pi 3 Model B Plus Rev 1.3
octoprint.version** : 1.6.1
I have a PC with Windows 10 and using Chrome for Octoprint.
Videos are all done in the past with OCTOLAPS and working very well if I download the *.mp4 file and use VLC to view the video on my PC.
If I use the preview window in Chrome it always looks like this: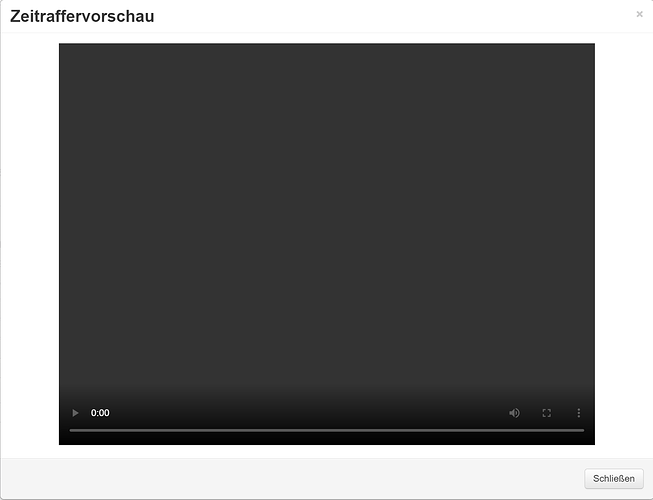 Black, no video shown.
Any idea if I can configure something or need a plugin for Chrome ?
Thank you in advanced
Peter