What is the problem?
I am trying to run OctoPi on a new Raspberry Pi 4 2GB but it fails to boot. Photos of error log below: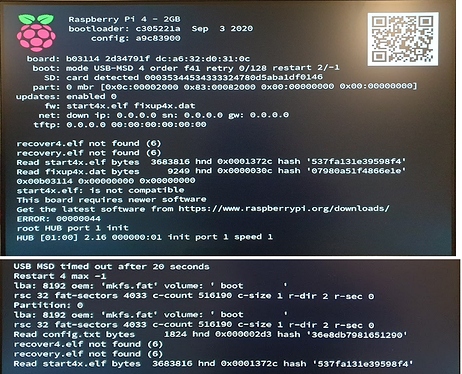 What did you already try to solve it?
I flashed a card with the OctoPi 0.17 image using balena etcher.
I have tested this Pi and SD card combination and it runs standard raspbian with no problems.
I updated the bootloader using the official method and had no problems.
This has me stumped - help much appreciated!