What is the problem?
So, I recently got a 5" hdmi touch screen from amazon to use with my raspberry pi thats running octoprint, utilizing the TouchUI plugin.
But for some reason, whatever I do, octoprint/touchui is only using a quarter of the screen.
Its the same at boot with "splash" console, only using that upper right part.
I´ve gone through all the settings, followed the manufacturers "guide" to setup the screen within /boot/config.txt but nothing resolves it.
The screen is a 5" 800x480, but octoprint/touchui treats it like its a 1920x1080 display, because if I change the resolution to 1920x1080 it "almost" fills the entire screen, but everything is unusable.
Here is a really bad pic of what the screen looks like. (see past the login promt, I had it "working" a minute ago, but messing around with stuff gave me this and I gave up)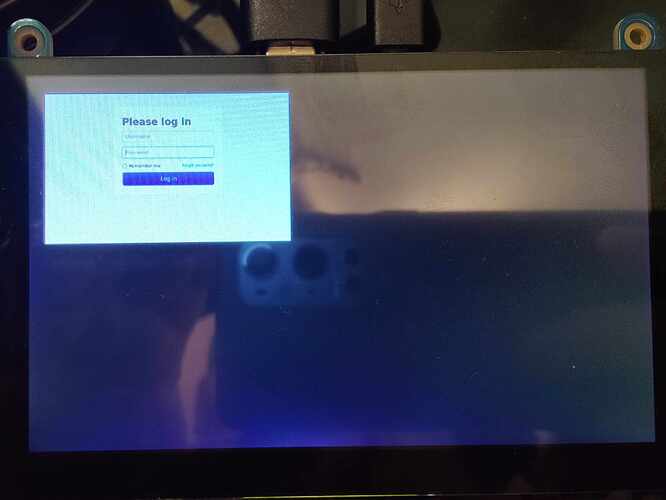 I´ve tried googling this for the past couple of hours without any luck, so if anyone has encountered this and/or has a fix, I´m in you debt!
(If any words are spelled wrong or I used some phrase wrong, I´m swedish)
What did you already try to solve it?
Following lcdwiki.com guide for 5" hdmi-b display
Have you tried running in safe mode?
WRITE HERE
Did running in safe mode solve the problem?
No
Systeminfo Bundle
You can download this in OctoPrint's System Information dialog ... no bundle, no support!)
WRITE HERE
Additional information about your setup
OctoPrint version, OctoPi version, printer, firmware, browser, operating system, ... as much data as possible
Octoprint v1.7.2, Latest Octopi, Ender 3 v2, Jyers v2.0.1