Camera model
SainSmart Infrared Night Vision Surveillance Camera + 2 Infrared Light for Raspberry Pi Arduino, 5 MP Omnivision 5647 Camera Module
What is the problem?
The issue I am having is that the camera is too zoomed in. The camera is about 6 inches from the object being recorded.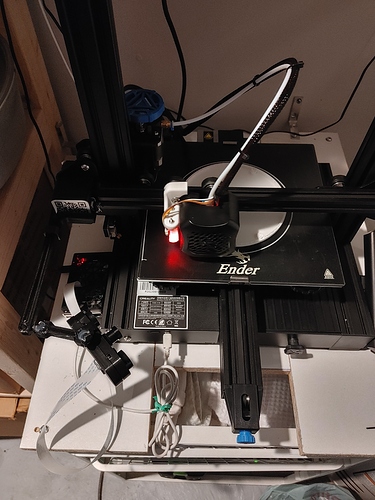 What did you already try to solve it?
I have edited the /boot/octopi.txt to set the resolution but anything above the 640 x 480 just zooms in further. I am planning to move the camera further away but is this the only option?
Additional information about your setup (OctoPrint version, OctoPi version, ...)
I am also using Octolapse and have enabled the custom configuration for the camera but there is nothing in there to zoom out further. I have the image stabilization off.
I have read through the forums but can't seem to figure out what else to do next.