Camera model
RaspiCam with wide angle at the CSI port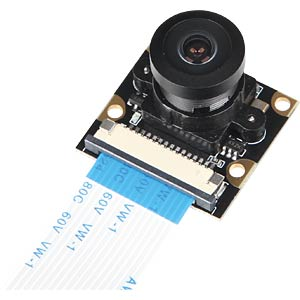 What is the problem?
No webcam stream.
Error message:
Webcamstream nicht geladen
Es liegt evtl. eine Fehlkonfiguration vor oder es werden Logindaten benötigt. Du kannst die URL des Streams unter "Einstellungen" > "Webcam & Zeitraffer" > "Webcam" > "Stream-URL" ändern. Falls du keine Webcam hast kannst du Webcam-Unterstützung dort auch deaktivieren.
Aktuell konfigurierte Stream-URL: /webcam/?action=stream
What did you already try to solve it?
reinstalled mjpgstreamer completely, sudo modprobe bcm2835-v4l2 gives no error back but there is no /video0 only video10, 11, 12, 13, 14
tried a different raspi cam of the same type
Logs (/var/log/webcamd.log, syslog, dmesg, ... no logs, no support)
see Attachment
Additional information about your setup (OctoPrint version, OctoPi version, ...)
octoprint-systeminfo-20220222090700.zip (165.2 KB)
All help is appreciated!