Im trying to set up Octoprint& Klipper on my ender 5. I followed the EB3D Printing youtube video. Klipper and OctoPi is flashed, Octoprint is running, Made all the changes to the config files.
OP reports "Klipper State: Ready"
If I click on anything except "Restart Host" or "Restart Firmware" the new window pops up, but the entire screen gets dim and stops responding.
For example if I click "Open Klipper Config", I get this.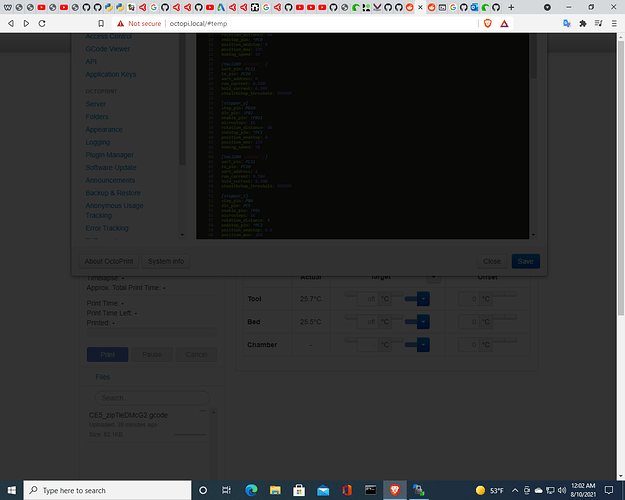 I can scroll my mouse wheel and the Octoprint screen scrolls behind the pop up box, but I cant click anything. The pop up config box stays locked and doesn't scroll. I can see the text of the config file.
It does this with everything I click.
I cant open the log file, I cant really do anything.
I tried a different browser with the same results.
The only thing I can do is reload the UI.
Im stumped, Any suggestions?