I'm trying to get my OctoPrint FFmpeg stream into Scrypted for viewing through HomeKit.
Here is a screenshot of the Scrypted dialog with the settings I've tried so far based on the template provided when clicking into the field: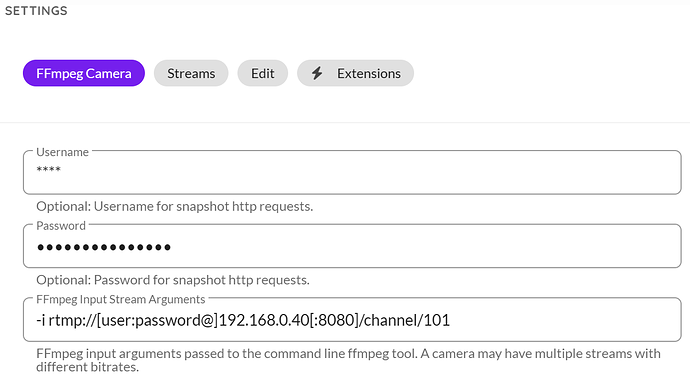 Ideally, I would be able to tap into the Webcam stream, but I understand OctoPrint is not a Webcam server. The next best thing would be accessing the OctoPrint Timelapse snapshots. Where can I find the right parameters and input format for the stream and/or snapshots?