What is the problem?
.sh script for light does not work in Octoprint . Im new to Octoprint.
What did you already try to solve it?
i tried the system command editor and custom control editor but am i doing something wrong?
I can call the script in /home/pi/ with "bash toogleLight.sh" via an SSH connection and it works too(can turn it on or off).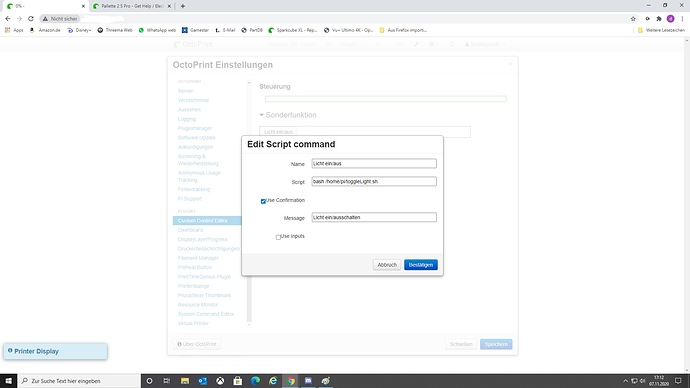 Additional information about your setup (OctoPrint version, OctoPi version, printer, firmware, what kind of hardware precisely, ...)
OctoPrint 1.4.2
Python 2.7.16
OctoPi 0.17.0
my script looks like this:
#!/bin/bash
gpio mode 24 out
if [ $(gpio read 24) = 0 ]
then
gpio write 24 1
else
gpio write 24 0
fi