What is the problem?
When I download file .stl and I click on "slice", I have a error "WindowsError: [Error 193] %1 is not a valid Win32 application" in the terminal.
And the download bar loads to infinity 0%.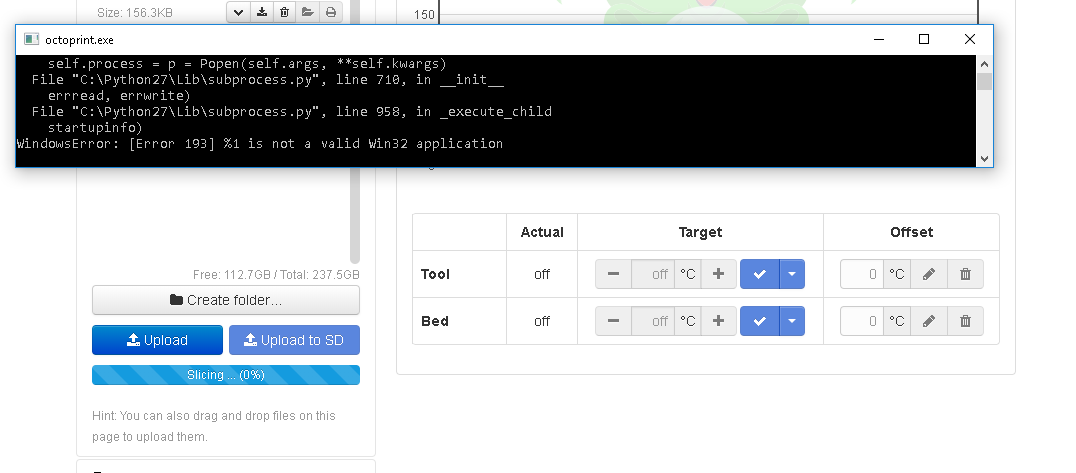 What did you already try to solve it?
Nothing, I don't know what I can try to do to solve my issue.
Additional information about your setup (OctoPrint version, OctoPi version, printer, firmware, octoprint.log, serial.log or output on terminal tab, ...)
Octoprint 1.3.6; google chrome, w10