What is the problem?
In the last day or so the temperature graph has begun to show strange triangles and shapes in the background. The graph still displays and seems accurate enough, but the background is all messed up.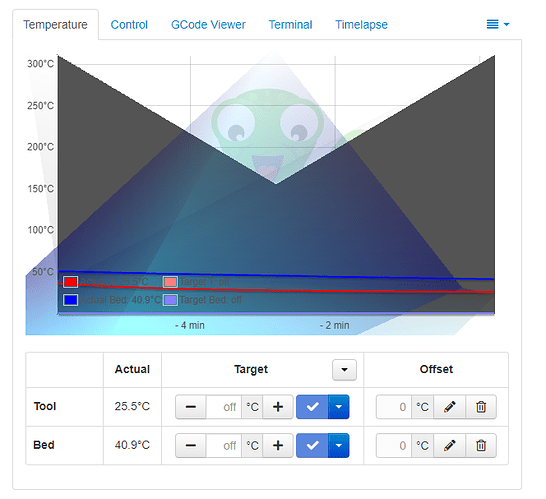 What did you already try to solve it?
I rebooted the system and disabled the UI Customizer plugin.
Have you tried running in safe mode?
Yes
Did running in safe mode solve the problem?
No
Complete Logs
octoprint.log (612.3 KB)
Logs attached
Additional information about your setup
Server: 1.5.2
Running on Raspberry Pi 4