What is the problem?
Trying to bump my Current up to one of my steppers while printing. Ticked to suppress all things but terminal still filled with position info. Even tried "Clear all" but instantly filled back up.
What did you already try to solve it
Refresh page
Have you tried running in safe mode?
no printing
Did running in safe mode solve the problem?
N/a
Systeminfo Bundle
You can download this in OctoPrint's System Information dialog ... no bundle, no support!)
yes
Additional information about your setup
OctoPrint version, OctoPi version, printer, firmware, browser, operating system, ... as much data as possible
Version 1.7.0, Version 0.17.0, running on Raspberry Pi 3 Model B Rev 1.2, TT Sapphire Plus, Marlin bugfix, Chrome, Win10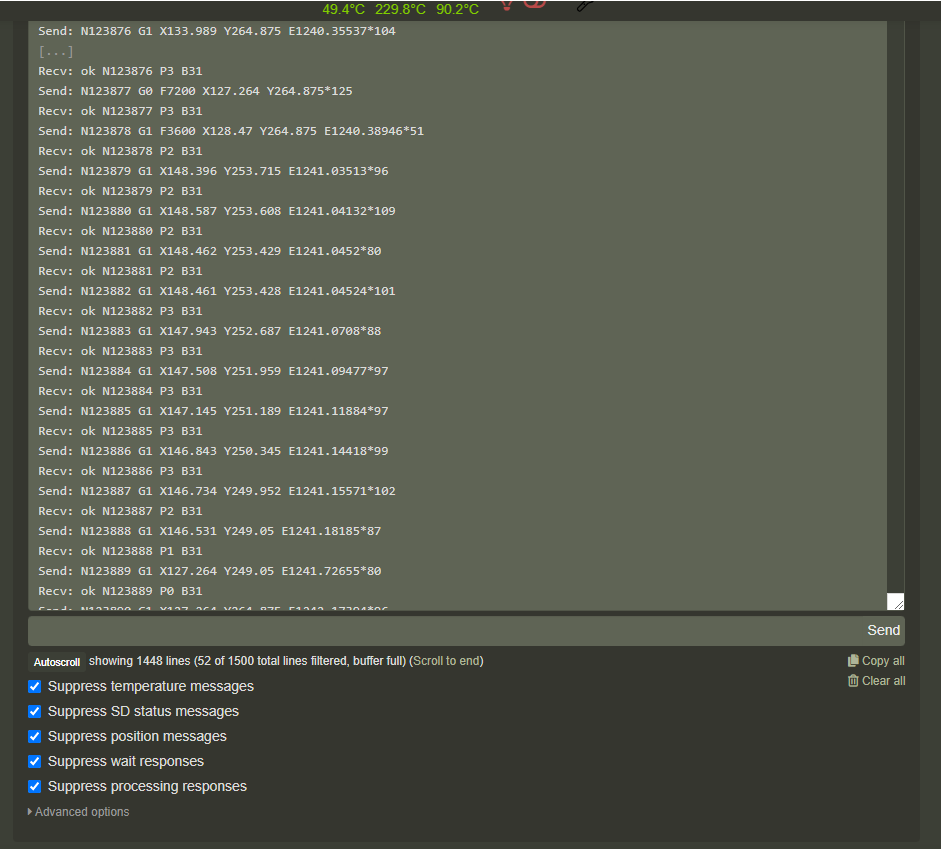 octoprint-logs.zip
(52.5 KB)
octoprint-systeminfo-20211029182132.zip
(54.5 KB)