What is the problem?
When I run octoprint/octopi, I noticed that coincidentally I would get random error message appearing on my pc about different drives I have and the error message "The directory name is invalid"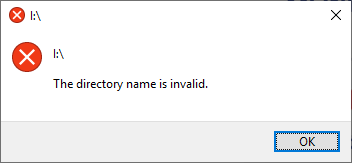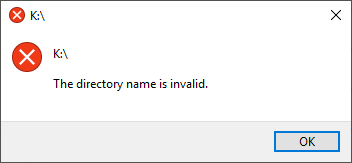 These drives are to do with my usb ports/sd card port from my external SD card reader which currently don't have anything connected/mounted to them..
These error messages do not appear when octoprint is not running
and seems to popup when octoprint is running
So this can't be a coincident...
What did you already try to solve it?
nothing..since I don't know why it is occurring
so not sure where to troubleshoot.
Additional information about your setup (OctoPrint version, OctoPi version, printer, firmware, octoprint.log, serial.log or output on terminal tab, ...)
OctoPrint Version 1.3.10
OctoPi Version 0.15.1