What is the problem?
total layer is not displayed in Controll, 'Header' bar just "-" as in screenshot.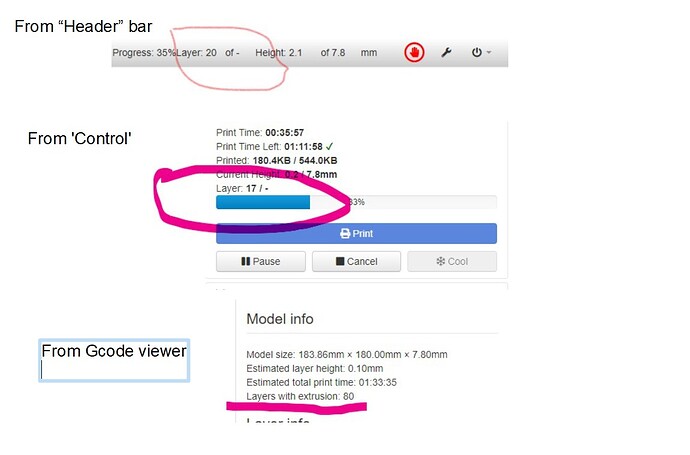 What did you already try to solve it?
updated Octoprint and all available plugins
Have you tried running in safe mode?
no
Did running in safe mode solve the problem?
WRITE HERE
Complete Logs
octoprint.log (1.3 MB)
WRITE HERE
Additional information about your setup
OctoPrint version, OctoPi version, printer, firmware, browser, operating system, ... as much data as possible
WRITE HERE
Octoprint Version 1.5.3
Ubuntu 20.04.2 LTS
Dell Laptop
Ender3
Marlin 2.0.x
Chrome
Version 89.0.4389.82 (Officiell version) (64 bitar)
Windows10
Dont realy know where to start so pls. point me in the right direction.