Hello,
I would like to know if it is possible to turn off the printer when it has finished, but with a delay or at least cooling.
I have a TPLink connected socket, and so far I have configured it so that the TP link cuts the printer when it sees the M81 192.168.1.25 command, a command that I integrated into Cura.
It works well but it stops immediately after finishing. So I would like a delay before turning off or a temperature threshold of the tray for example.
I tried this: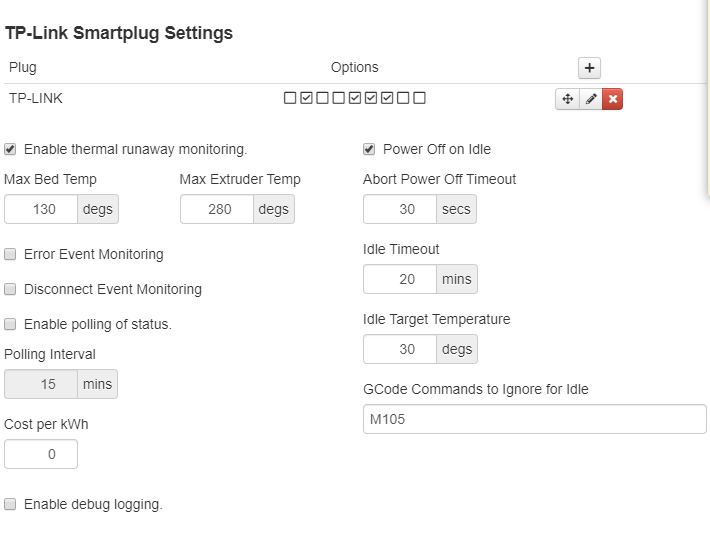 But I removed the line M81 192.168.1.25 from cura.
And it doesn't work.
Is there a way ?
Do I have to leave M81 192.168.1.25 in Cura?
Thank you for your help.
Excuse me for ma limited english, I'm french