Hello i run a MK3S with octoprint (last update).
I am having trouble with some files, the last one is a 33mb gcode.
I had multiple failed print who ended like this : Communication error
Printer kept requesting line XXXXXX again and again, communication stuck (can't put 2 images in the same post since i am new here).
I resliced it, reoploaded it but always fail like this.
Then tried to put it on a SD card, it worked perfectly fine with the exact same gcode.
I had a hunch, i tried to grab the file with the download option of the print list in octoprint.
And if i check the file on a gcode viewer i can see some very strange line appears.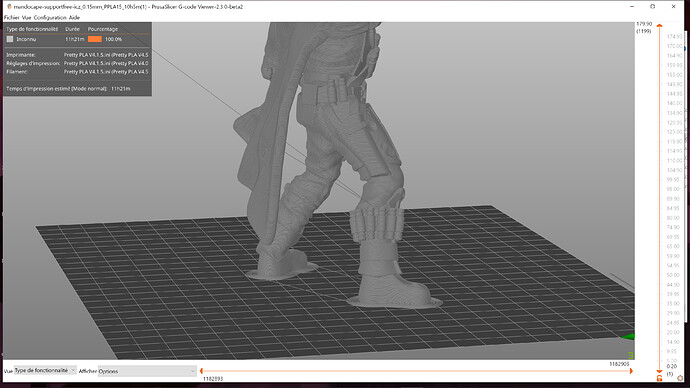 If i check the original file i can't see anything like these lines.
It seems that when i upload this file it get corrupted or something like that.
Do you have any idea what it could mean? (i am using firefox as my interface with octoprint)