What is the problem?
I have three Octoprint installations. Recently I noticed this message popping up: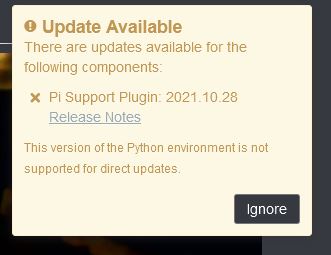 What did you already try to solve it?

I noticed that the pip install was older so I updated all three.
Now I get his slightly different message: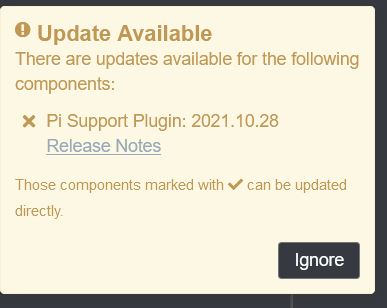 My plugins will not update using the updater: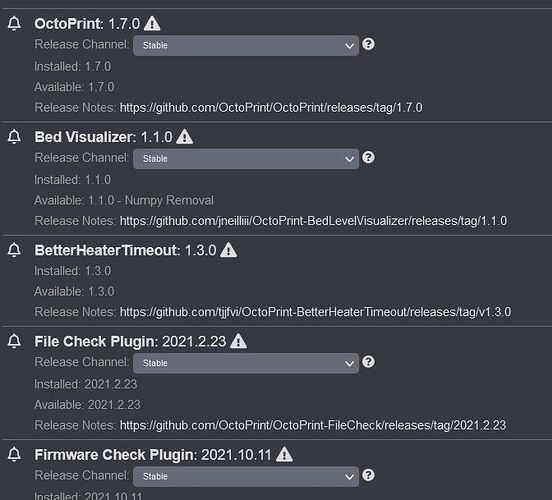 Have you tried running in safe mode?
No, not sure how
Did running in safe mode solve the problem?
NA
Systeminfo Bundle
You can download this in OctoPrint's System Information dialog ... no bundle, no support!)
octoprint-systeminfo-20211029015709.zip (98.0 KB)
Additional information about your setup
OctoPrint version, OctoPi version, printer, firmware, browser, operating system, ... as much data as possible
Ender 5 plus