What is the problem?
OctoPrint is running perfectly fine itself, though I have this weird issue with my webcam: As soon as I load a gcode and push the print button, my webcam glitches out like this: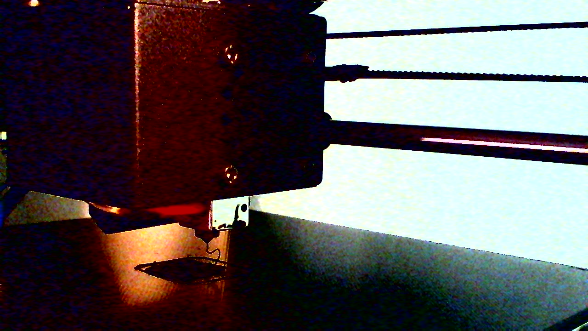 For reference, this is what it should look like: https://i.imgur.com/a1JByxR.png
It's zoomed it, overexposed, low fps and just messy. I am using a Logitech C525 on a Raspberry Pi 3B with the recommended settings from this wiki page.
I then manually stop the webcam daemon (mjpg-streamer), reconnect the USB of my camera, start it again and it works flawlessly, just until I start a new print.
Any ideas what could cause this?
What did you already try to solve it?
Tested the camera on different computers, reinstalled mjpg-streamer (some issues getting v4l completely removed though, maybe someone knows how to cleanly reinstall everything?)
Additional information about your setup (OctoPrint version, OctoPi version, printer, firmware, octoprint.log, serial.log or output on terminal tab, ...)
OctoPi 1.3.9, manually installed on latest Raspbian on a Raspberry Pi 3B.
Printer: Anycubic i3 Mega, latest 1.1.2 firmware from manufacturer