What is the problem?
I installed the bed visualizer plugin, and it works fine for the most part. It works with my CR touch and sends the results fine. Other than the actual visual output of the bed. I tried to find the reason on here but it seems like I am the only one who is having this issue. Any help is appreciated.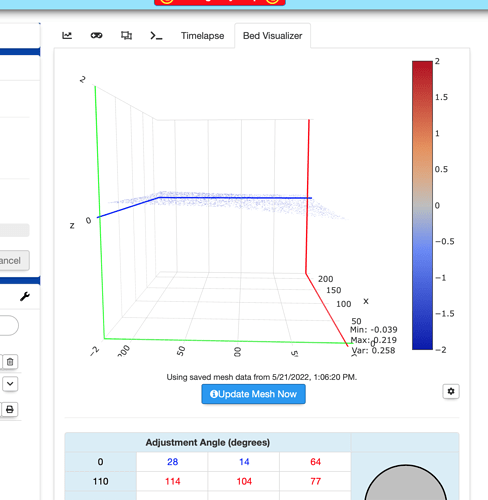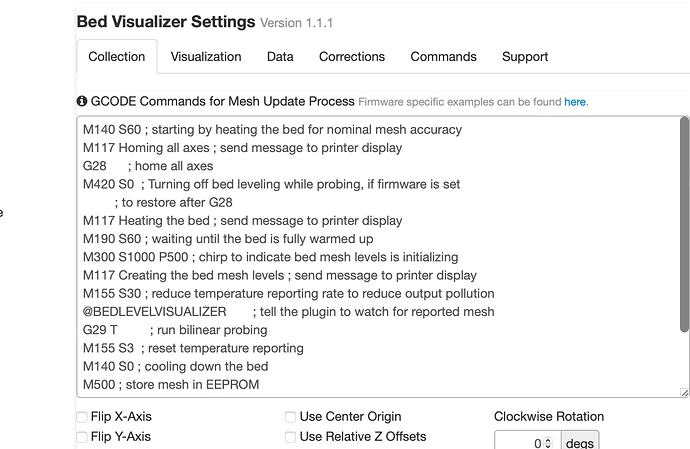 What did you already try to solve it?
I tried to uninstall and reinstall the plug-in.
Have you tried running in safe mode?
I tired running in safe mode.
Did running in safe mode solve the problem?
The issue did not get solved.
Systeminfo Bundle
You can download this in OctoPrint's System Information dialog ... no bundle, no support!)
Additional information about your setup
OctoPrint 1.8.0
Python 3.7.3
OctoPi 0.18.0
Ender 5 pro
Marlin 2.0.9.3
MAC OS *