What is the problem?
Every print is offset by roughly half an inch from the origin. The GCode visualizer shows everything perfect, but when the print starts it's not in the right spot. This leads to large prints exceeding the boundaries and throwing everything off.
Actual print (little dot is the corner)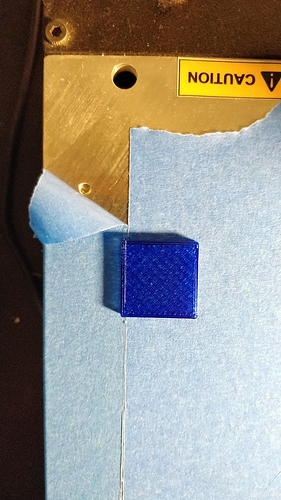 Forum will only let me put a single image, so image of GCode viewer - https://imgur.com/a/uiOKu8w
What did you already try to solve it?
Changing my slicer settings.
Custom bounding box in various ways, but that didn't seem to do what I want.
Various guides seems to imply the the bounding box should help fix it, but that didn't work in any of the configurations I tried.
Additional information about your setup
Versions - OctoPrint 1.3.9 running on OctoPi
Printer - Printrbot Simple Metal
Slicer - Simplify3D
Profile - Using the default Printrbot profile