Hello Octoprint fans,
I have question to you - is someone using Android phone as octoprint host?
I have some old android phone so I wanted to try it. I have installed Debian Jessie and working octoprint server but communication between phone and printer is not working, octoprint don't find any port, I can choose only auto and its not working.
Cable connection is OK because I can control printer from android app (move axis for example).
I don't have much experiences with Linux but according some tutorials I found some log which shows that usb device was connected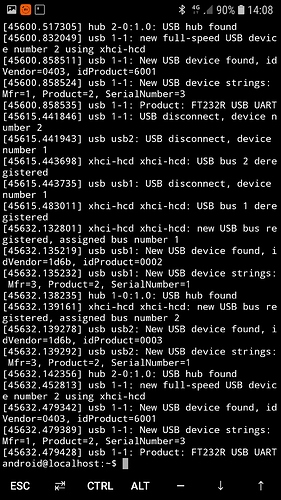 Thank you for any reply