What is the problem?
I cannot access the Plugin Repo. I'd like to DL a plugin to update my printer's Firmware.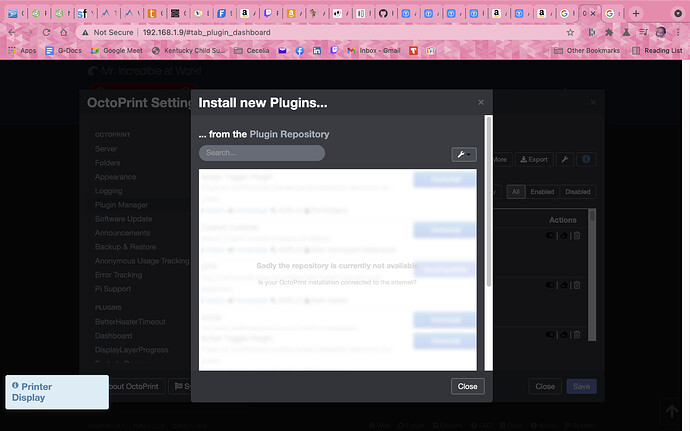 What did you already try to solve it?
Disconnected/reconnected
Have you tried running in safe mode?
no
Did running in safe mode solve the problem?
no
Systeminfo Bundle
octoprint-logs.zip (39.2 KB)

Additional information about your setup
OctoPrint version 1.6.6, OctoPi version, Anycubic Mega S, 1.1.5, Chrome browser, OSX operating system.