What is the problem?
I'm getting intermittent "Communication timeout while printing" errors.
I do not print via Octoprint - I print from the SD and use Octoprint to monitor.
What did you already try to solve it?
Rebooted Octopi, printer, network multiple times in various orders to attempt to rectify the issue with no luck
Have you tried running in safe mode?
No
Complete Logs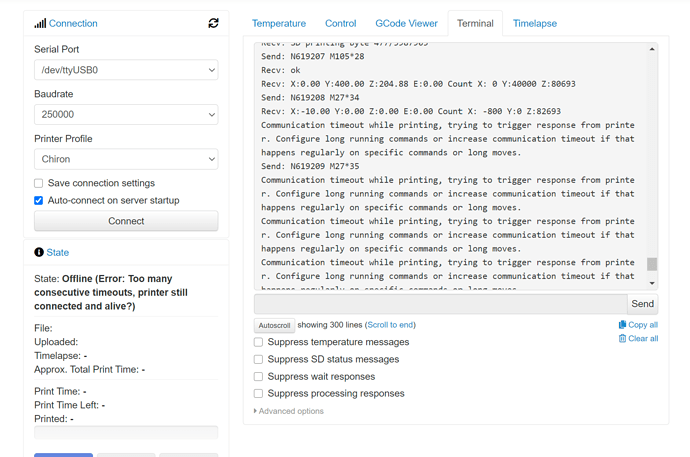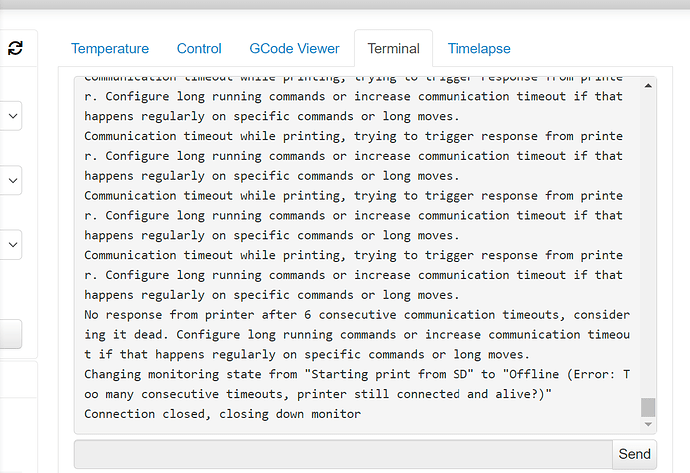 WRITE HERE
Additional information about your setup
Octopi/Octoprint 0.18.0?, Anycubic Chiron, firmware - ?, Chrome, Win10,