What is the problem?
Hello. I want to get axes coordinates from Octoprint to my c# client and show them.
What did you already try to solve it?
I tried this (photo 1), but it returns empty string, but in Octorprint's console (photo 2) there is coordinates shown. How to show coordinates in c# client?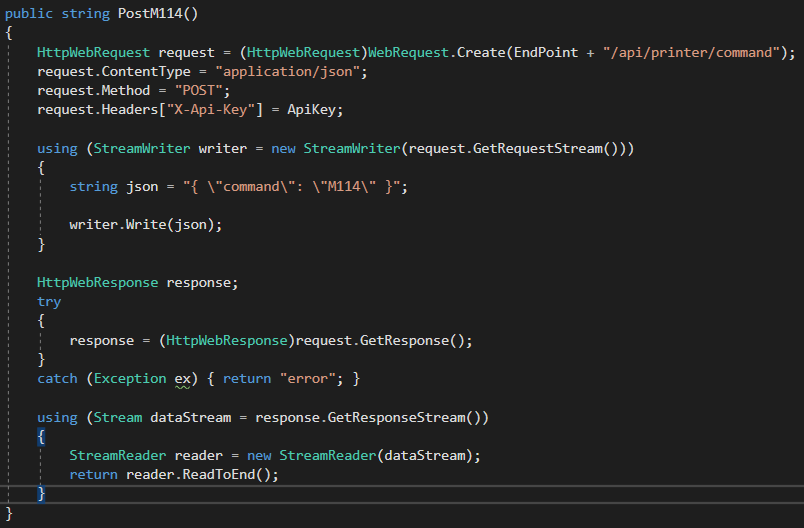 2.